Peking University HSBC Business School, founded in 2004, was named Peking University HSBC Business School (PHBS) in August of 2008. PHBS was founded with the intent to advance PKU's involvement in the global economics, finance, and management research.

Located in the thriving entrepreneurial city of Shenzhen and immediately adjacent to the financial hub of Hong Kong, the business school lies at the very heart of one of the world's most promising metropolitan areas. Few other regions in China offer a more suitable setting for an institution destined to become this country's foremost graduate business school.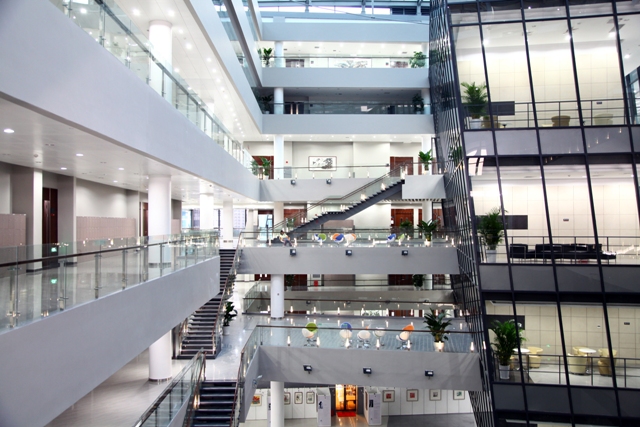 PHBS is accredited for EPAS by EFMD and was also accredited in 2018 by AACSB and 2019 by the AMBA (The Association of MBAs). With internationalization as its goal, PHBS has taken a bold step by opening a new campus in Oxfordshire, England. Students admitted to the cross-border programs spend the first year of their master's degrees at the PHBS UK Campus, and their second year at the PHBS Shenzhen Campus in China, alongside Chinese peers and in an environment of cross-cultural dialogue.

Presently, PHBS offers master's degrees in Economics, Finance, Management as well as a full-time MBA program all instructed in English. Additionally, PHBS offers doctoral degrees, an executive MBA degree, a Financial Journalism degree, and short-term study courses called Executive Development Programs (EDP) taught in Chinese.

The excellence of faculty is central to any great university. Currently PHBS's 71 full-time professors, all have earned their PhD degrees at top tier universities. This core faculty is supplemented by over 45 professors from Hong Kong University and the Beijing campus of Peking University, who regularly visit the Shenzhen campus. Acknowledging the importance of English in today's business world, most classes are taught in English.

PHBS has ten research centers. The research centers covers a wide spectrum of research fields related to economics, management and finance. The Center for Green Economy combines the aim of sustainable development with business and finance best practices. The Center for Innovation and Entrepreneurship is a platform for leading scholars on understanding innovation in the China context. The Research Center for Macroeconomics and Finance is directed by PHBS Dean Wen Hai and specializes in the application of artificial intelligence and big data in the analysis of forecasting economics and finance.

Guided by its unwavering commitment to excellence, PHBS is unique among its peers in its dedication to developing graduates who are superbly trained, bilingual and culturally aware. Our mission is to provide our graduates with the type of education that prepares them to take their places as leaders in their fields in China and in the world.

PROGRAMS
PKU Shenzhen
HSBC Business School currently offers the following programs to international students
1. Master of Economics
2. Master of Finance
3. Master of Management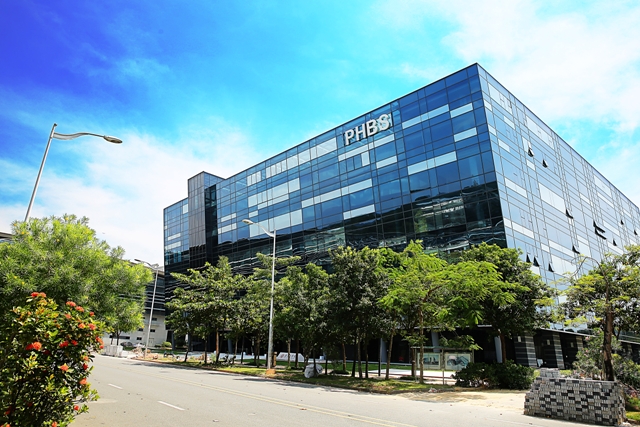 All are two year degree programs that culminate in a thesis defence.

AACSB Accreditation
PHBS earned ACSB International – The Association to Advance Collegiate Schools of Business (AACSB) accreditation in August 2018. Only 5% of business schools worldwide have received this honor, which represents having the highest standards in business education. PHBS is one of less than 30 AACSB accredited business schools in mainland China.

EPAS Accreditation
PHBS was granted EPAS accreditation on September 15th, 2011 by the European Foundation for Management Development (EFMD). It is the first business school in China that was granted with EPAS accreditation for an economics program. EFMD gave high recognition to the teaching methods and academic development of PHBS, as well as its outstanding faculty and students. This acknowledgement of world-class management organization lays another milestone of PHBS during the school's process of development.