PKU Shenzhen is a diverse and globally-conscious campus in the thriving entrepreneurial coastal city of Shenzhen. Fourty years ago, Shenzhen was a fishing village of little more than 20,000 inhabitants. Today, this Special Economic Zone is leading China's modernization and development movement with a population of over 14 million and a growing expatriate community.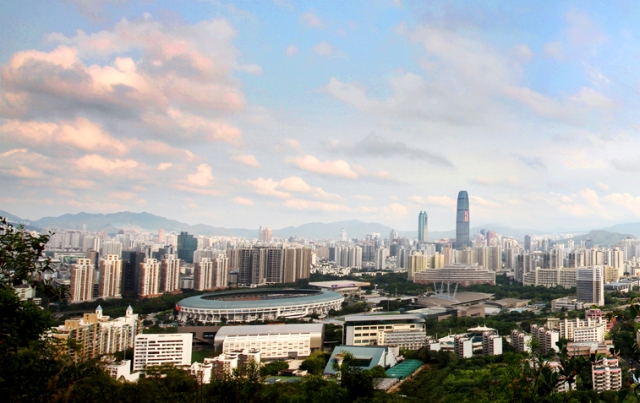 As a young migrant city, Shenzhen "locals" come from all parts of China. You can find all kinds of Chinese food and dialects in Shenzhen, giving the city a uniquely diverse population. Located in the Pearl River Delta in Guangdong, the most vibrant province in China, Shenzhen is adjacent to Hong Kong and Macau, and only 40 minutes by train from Guangzhou (Canton) and 15 minutes from Kowloon, Hong Kong. Shenzhen's subtropical climate makes for a green and lush environment with diverse wildlife. Although Shenzhen is a modern city, there are also many parks and gardens within the city. Surrounded by mountains, there are many hiking opportunities in and around the city.

-Experience China's rapid development firsthand. Shenzhen is now known as the Silicon Valley of China. Chinese technology companies headquartered in Shenzhen are leading the future of tech in many industries, including cell phones, gaming, electric vehicles, electric batteries, LED, lasers, drone technology, and AI.

-Situated in a unique and strategic location. The first of China's Special Economic Zones (SEZs), Shenzhen is a quickly-growing financial and business center in southern China. The city benefits from its proximity to Hong Kong (roughly an hour by metro) and a high level of foreign investment, and integration between the two cities has increased with Shenzhen's rapid rise in economic strength.

-Located in Guangdong, the most vibrant province in China, Shenzhen is adjacent to Hong Kong and Macau, and only one hour by train from Guangzhou (Canton).

-Live in a young modern city; the average age of Shenzhen residents is 27.

- Enjoy a gorgeous and thriving environment. In 2018, Shenzhen was selected as one of Lonely Planet's Top 10 Cities to Visit! It is also one of China's top three "most livable cities" six years in a row by China City Forum.