PKU Shenzhen was founded eighteen years ago in Shenzhen, the high-tech, hardware, rising financial center of China. PKU Shenzhen includes eight graduate schools and has more than 3000 students after starting with 163 in 2001. We plan to keep growing at that impressive rate and have projects for more departments. Our goal is to build our reputation as a top-tier international university, offering excellent academic programs to our students in an exciting environment. Today, two graduate schools offer degree programs entirely instructed in English: the School of Transnational Law and the HSBC Business School.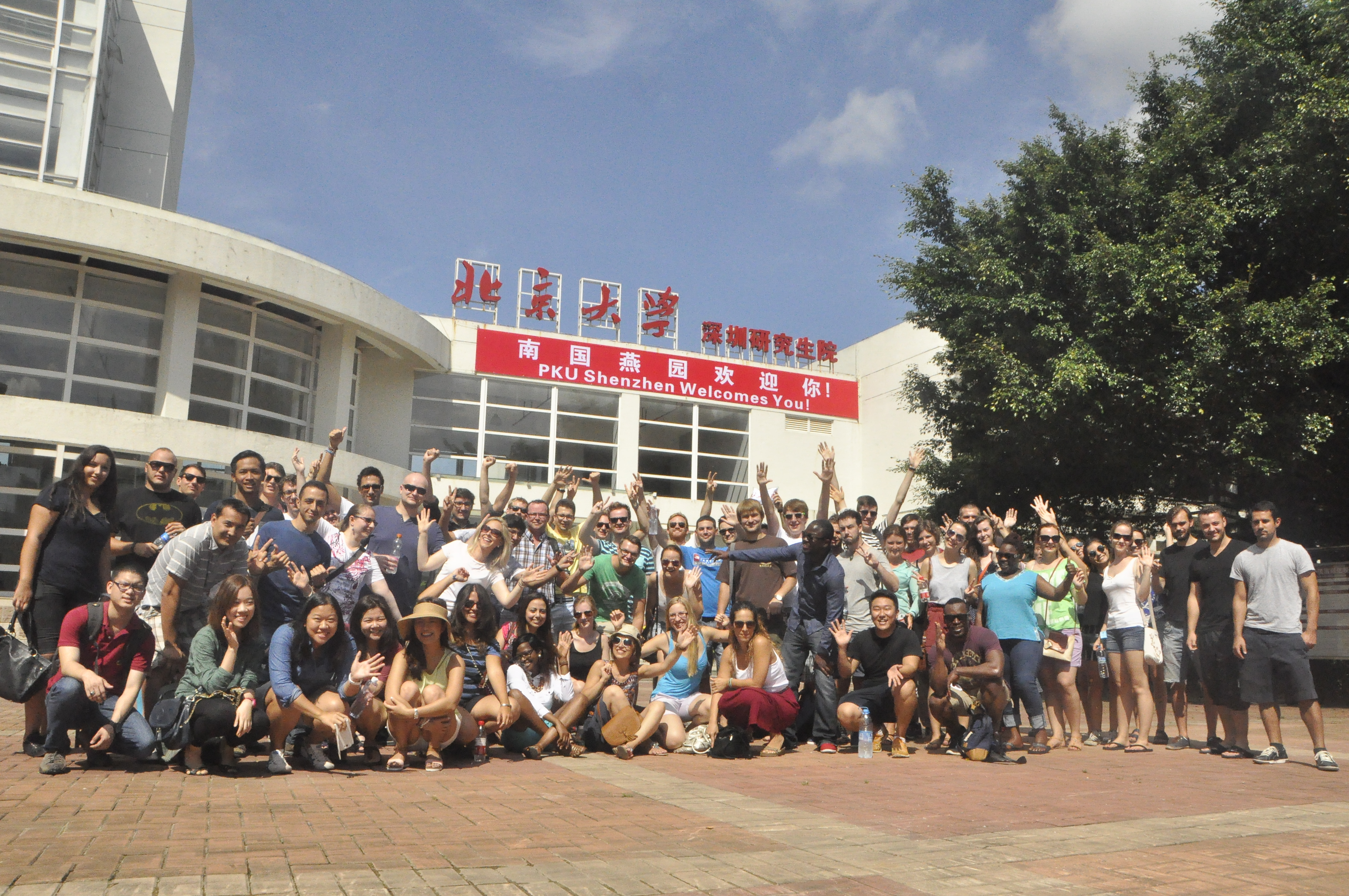 - Chinese universities are striving for global recognition and to compete with top universities across the global. Peking University, one of China's top universities and known as China's Harvard, has over a hundred years of experience in teaching and has accumulated an impressive record of scholars among its current or former student or professors. As the pinnacle of higher education in China, students of PKU go on to be leaders in scientific fields, international corporations, academia, and the highest political institutions of China and the world.

- Gain understanding of Chinese culture, know more about the new economic giant that is already reshaping the world and our ideas about globalization. Make the same pivot in your learning that the world economy is making to be well prepared for understanding and shaping your future.

- Learn Chinese, the most widely spoken language in the world – Mandarin Chinese

–

is the native language of 885 million people! Discovering the beauty of Chinese characters, the depth of Chinese culture and the kindness of the people will change your life forever.

- China still attracts comparatively many fewer students than other destinations such as Europe or the United States. Make your resume stand out with an experience abroad that is rich in learning and unique experiences with a high growth potential in the future.

- Tuition and living expenditures: International students can get a world-class education at a fraction of the cost of studies in their home country, and enjoy many extras – inexpensive transportation, leisure and food. No more part-time job to finance your studies; you can entirely focus on your courses.
- Have a global experience! Our faculty, staff, and students shine in their diversity. Your professors and peers come from not only China, but all over the world to participate in a truly unique and well-rounded educational experience. International students on average each year come to study at PKU Shenzhen from over 45 countries worldwide.