Overview
Shenzhen has a young and dynamic population and participation in sports and athletics is highly valued with more than 1,600 events related to sport or fitness organized each year. In 2011, Shenzhen hosted the Summer Universiade and overhauled its sports infrastructure. Shenzhen has one of the most conducive atmospheres for participation in sports with stadiums and courts all around the city.




Athletic Culture
PKU Shenzhen is proud of its vibrant sports culture and of the achievement of its students. PKU Shenzhen regularly participates in several sporting events. PKU Shenzhen has won awards at the annual PKU Track and Field held in Beijing. PKU Rowing Team placed second at the University Town Rowing Competition in 2013.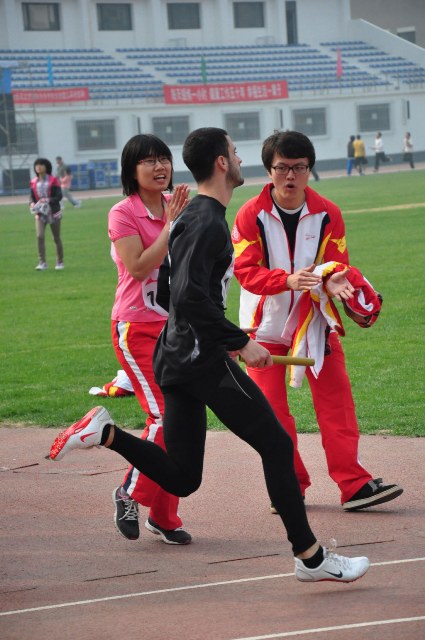 Get Involved
At PKU Shenzhen there are many opportunities to practice sports. There is a sports center on the PKU campus as well as access to the University Town facilities. PKU Shenzhen also has an active athletic community with student associations including, football, rowing, table tennis, volleyball, cycling and golf. For a complete list of athletic associations, please click here. To join an association, please contact the Student Affairs Office (Building H, Room 102B, Tel: 2603 2729) or e-mail int@pkusz.edu.cn.