University Town of Shenzhen Sports Center is a world class sports complex located behind the student dormitories of PKU Shenzhen across the river Da Sha River at the base of the Tang Lang Mountain. The center was one of the venues for Universiade 2011 held in Shenzhen.

The main facilities of the University Town Sports Center include:
University Town Stadium
University Town Gymnasium
University Town Swimming Pool
Badminton Hall
Outdoor Courts

University Town Stadium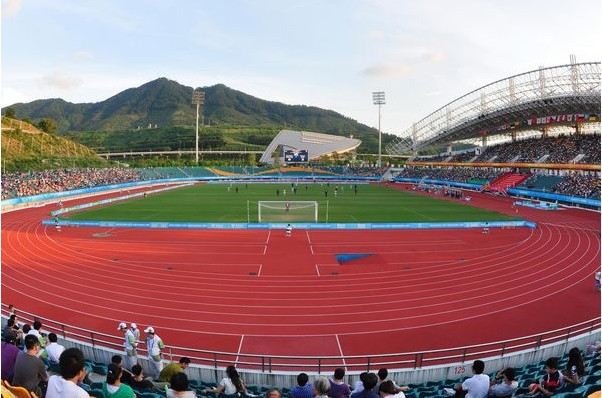 University Town Stadium is one of the best multipurpose stadiums in China covering an area of 29,000 square meters. The stadium has a natural grass soccer field complying with international FIFA standards, a rubber synthetic 400 meters athletic track with a capacity to seat over 15,000 spectators. The stadium is flood lit for evening soccer games and intramural events and has several large screen televisions and other supporting equipment installed to host national and international football games and athletic events. The football games during the Universiade 2011 were held here.

Off to the side of the track, you can find the University Town Gym. This gym includes punching bags, rowing machines, elliptical machines, loose weights, stationary bikes, and a wide variety of weight machines.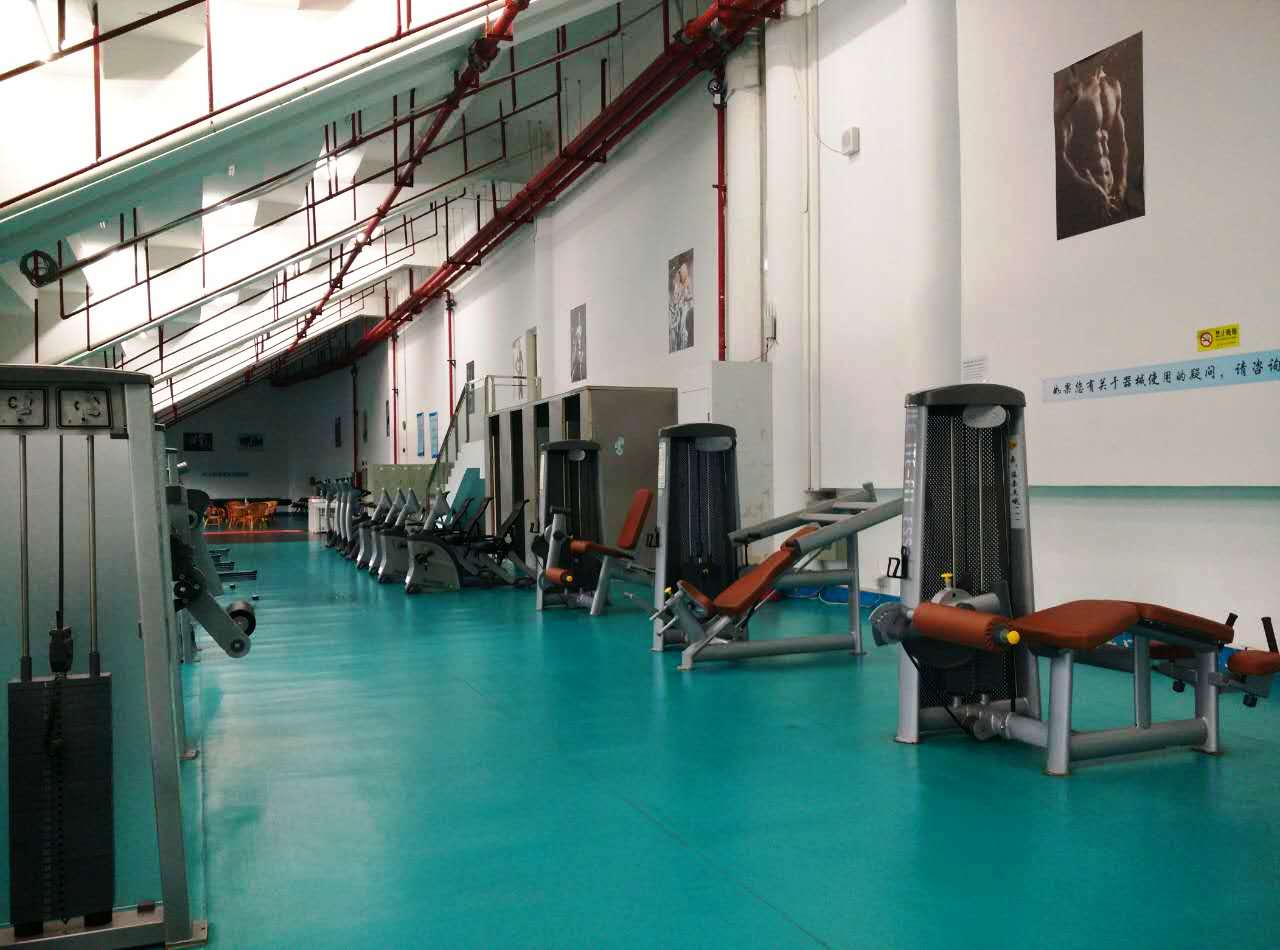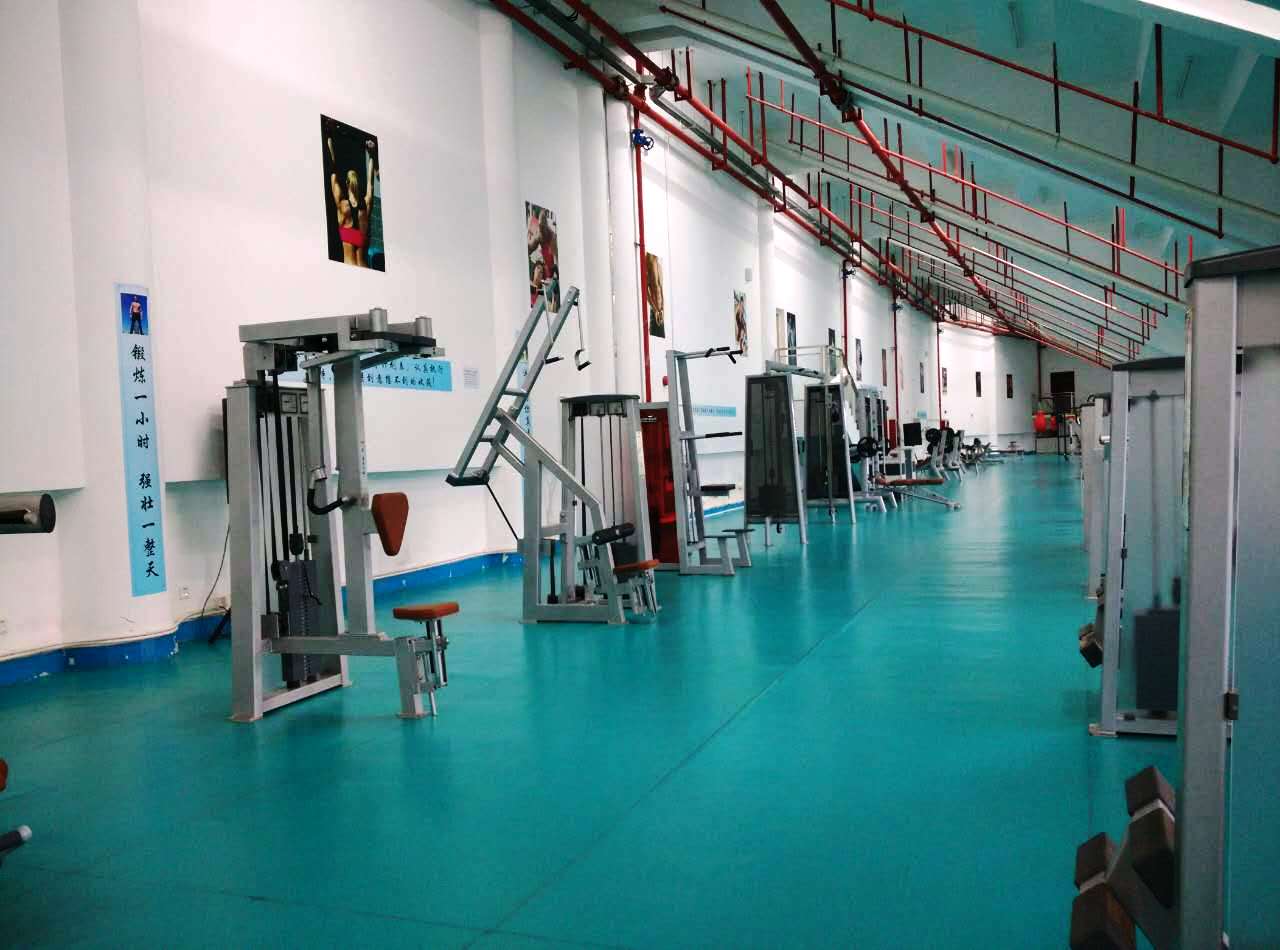 Reservation Fees
Facility

Reservation
Needed

Hours

Faculty/Staff
Working days/
Holidays
Students
Working days/Holidays

Football Field

Yes

9:00am-6:00pm

RMB 1000/1300
per 2 hours
RMB 800/1000
per 2 hours

6:00-10:00pm

RMB1300/1500
per 2 hours
RMB 1000/1200
per 2 hours

Gym

No

2 PM to 9 PM

13 RMB/visit

10 RMB/visit







For guests and general public:
Facility

Reservation Needed

Hours

Fees

Reservation
Helpline

Football Field

Yes

9:00am-6:00pm

RMB 1600/2 hours

26619656

6:00-10:00pm

RMB 2000/ 2 hours

Gym

No

2 PM to 9 PM

RMB 30 per visit

26619656
University Town Gymnasium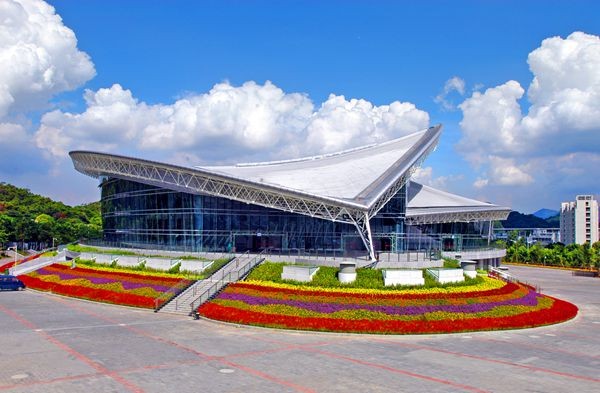 University Town Gymnasium is adjacent to the stadium and covers an area of 12,000 square meters spread over three floors. The gymnasium has courts for basketball, volleyball, badminton, table tennis and gymnastics with a capacity to seat 6000 spectators.

The gymnasium also has large screen televisions installed and serves as a venue for large scale ceremonies such as opening ceremonies of the three universities in University Town.



University Town Swimming Pool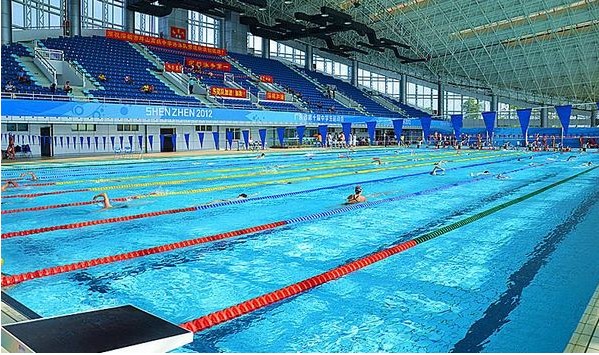 University Town Swimming pool is designed to Olympic standards. The swimming pool is built with a semi-flat roof and its spatial shell structure gives its façade an elegant shape. The pool is centrally air-conditioned. It consists of an Olympic sized competition pool (50m by 25m with a depth of 2.1m) and a smaller training pool (25m by 25m with a depth of 1.8m). The pool complex has a seating capacity of 2500 and has been the venue of various national and international swimming events. The pool also provides assistance in training for other water sports such as water polo.

Reservation Fees
Hours

Faculty and staff
Working days/Holidays
Students
Working days/Holidays
Reservation
Helpline

2:00 pm -5:00pm

RMB 20/25 per visit

RMB 15/20 per visit

26030304

6:00 pm -9:00pm

RMB 20/25 per visit

RMB 15/20 per visit

For guests and general public:

Hours

Fees

Reservation
Helpline

2:00 pm-5:00pm

RMB 35 per visit

26030304
Badminton Hall
In addition to the gymnasium, University Town Sports Center also has an indoor badminton hall. The hall consists of five well lit badminton courts, male and female changing and shower rooms and training halls. The badminton courts are made with imported wood flooring and adhere to international standards.

Reservation Fees
For PKU students, faculty and staff members:

Timings

Faculty and staff
Working days/Holidays
Students
Working days/Holidays
Reservation
Helpline

9:00 am -6:00 pm

RMB 20/25 per visit

RMB 15/20 per visit

86101644

6:00 -10:00pm

RMB 25/40 per visit

RMB 20/30 per visit

For guests and general public:

Timings

Fees

Reservation
Helpline

9:00am-6:00pm

RMB 50 per hour

86101644
Outdoor Courts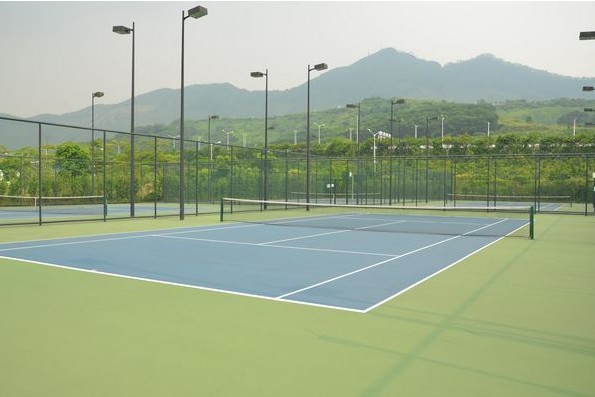 The University Town Sports Center has 11 outdoor tennis courts, 5 outdoor basketball courts and 2 volleyball courts. The tennis courts are paved with acrylic flooring. All the courts are well lit and are designed to host international events.

The courts can be used by paying 10 RMB per hour if they are not reserved beforehand. During peak hours it is advisable that the courts be reserved in advance.

Reservation Fees
For PKU students, faculty and staff members:
Facility

Reservation
Needed

Hours

Faculty and
staff
Working days/
Holidays
Students
Working days
/Holidays

Reservation Helpline

Basketball Courts

No

9:00am-6:00pm

Free

Free




Basketball Courts

6:00pm-10:00pm

7RMB/per time

7RMB/per time

Yes*

6:00-10:00pm

RMB320/410
per 2 hours
for 1 court
RMB 240/320
per 2 hours
for 1 court

86101644

Volleyball Court

Yes*

9:00am-6:00pm

Free

Free

86101644

6:00-10:00pm

RMB 320/410
per 2 hours
for 1 court
RMB 240/320
per 2 hours
for 1 court
**Prices are for privately booking one entire court


For guests and general public:
Facility

Reservation Needed

Hours

Working days/
Holidays

Reservation Helpline

Basketball Courts

No

9:00am-6:00pm

10RMB/per time




Basketball Courts

6:00pm-10:00pm

10RMB/per time

Yes*

9:00am-6:00pm

RMB 380/ 2 hours
per court

86101644

6:00-10:00pm

RMB 500 / 2 hours
per court

Volleyball Court

Yes*

9:00am-6:00pm

RMB 380 / 2 hours

86101644

6:00-10:00pm

RMB 500 /2 hours
per court
*Prices are for privately booking one entire court