A Unique International Campus in Shenzhen

PKU Shenzhen is committed to its ongoing goal internationalization by its efforts in creating a bilingual environment, actively recruiting an increasing number of international faculty members and students, and striving for international standards of all facilities and services. Our international faculty and students have the opportunity to make their own contributions to internationalization and be a part of shaping the future of PKU Shenzhen.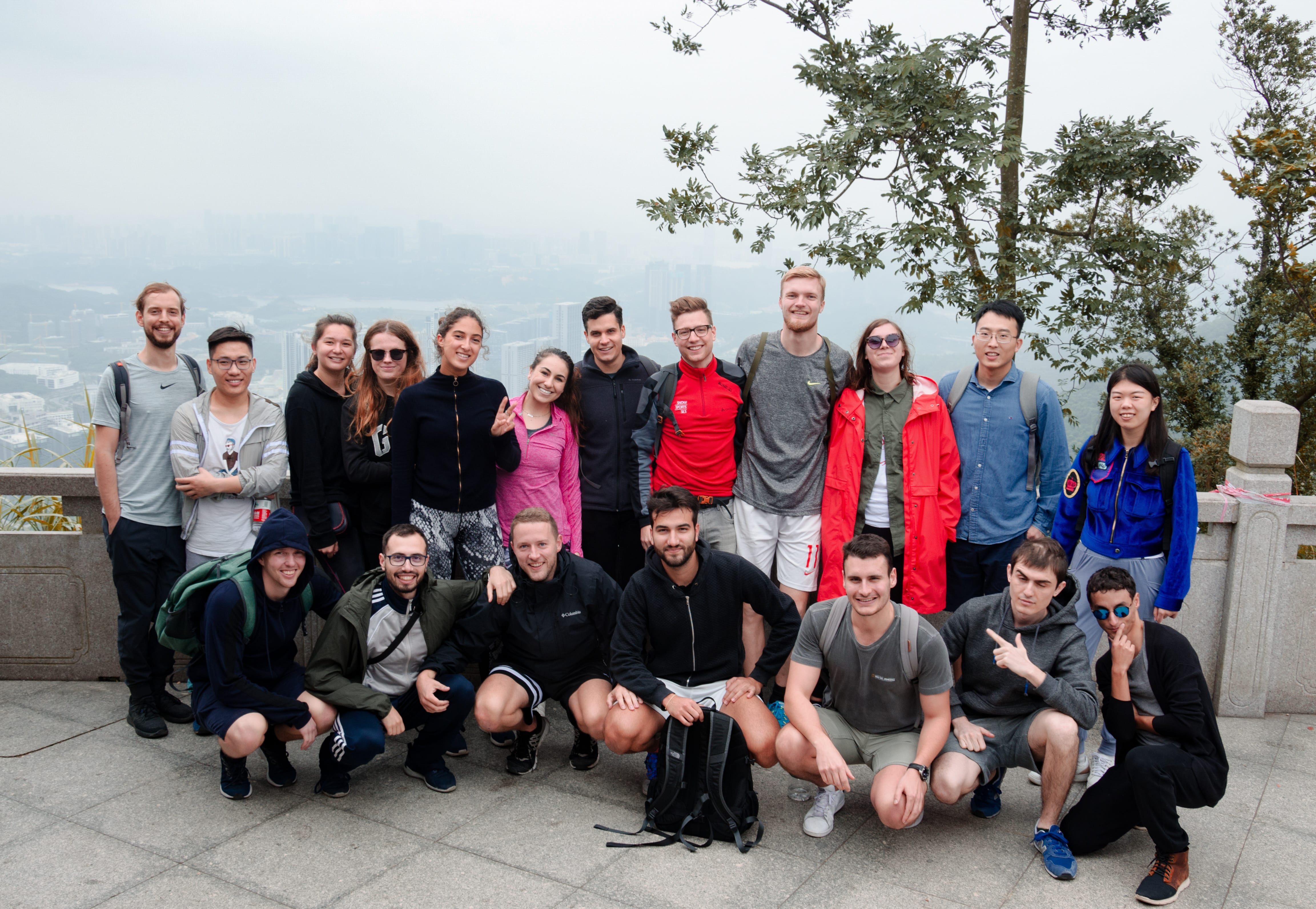 2018 hike to the top of Tanglang Mountain overlooking PKUSZ campus

PKU Shenzhen's international student community distinguishes itself from other universities. Currently, there are 137 full-time international students and over 50 exchange students enrolled at the HSBC Business School and School of Transnational Law. Our international students represent nearly 50 different countries, creating a vibrant multicultural community. International students and Chinese students regularly collaborate in group projects, join student associations, hold intercultural events and compete in intramural sports teams. The strategic location of our campus in Shenzhen allows students to attend conferences and events in Shenzhen, Guangzhou, Macau and Hong Kong.

With eight graduate schools and a campus of over 3000 students, PKU Shenzhen and student associations regularly host events open to the entire PKU Shenzhen community. Annual events include: Field Day, Thanksgiving Party, Night on Mirror Lake and New Year's Party, PKU Track and Field Competition, University Town Rowing Competition, Football Cup, and the Campus Singing Competition. Past notable academic events hosted by PKU Shenzhen have included: 2019 Sustainable Finance and Its Future in China Conference and 2019 STL-UC Berkeley International Forum on Legal Funding Issues for Successful Startups.



International students after performing at the 2019 Thanksgiving Celebration



Students compete in the PKU Beijing Sports Games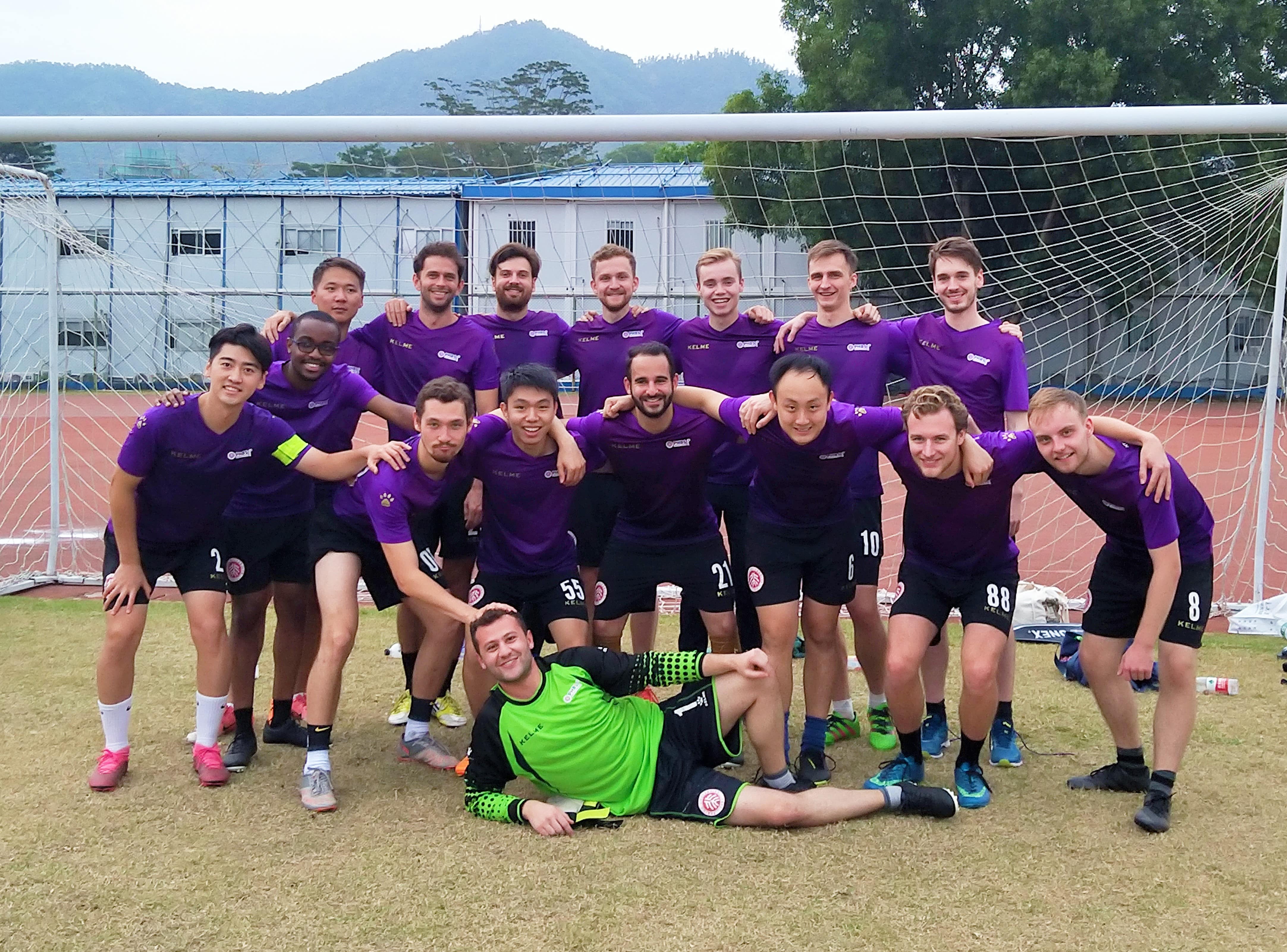 International Student Football Team, 2019 PKUSZ Tournament Champions