University Town Library of Shenzhen
Shenzhen Library
Peking University Internet Resources



Shenzhen Science and Technology Library or University Town Library of Shenzhen

serves as the central lending and reference of Peking University Shenzhen. The library building is shaped like 'a dragon spanning a river' and is spread over an area of 52000 sq.m spread over 4 floors. Shenzhen Science and Technology Library building has won the following awards for its sustainable design:
2007 American Institute of Architects Merit award
2008: The Chicago Athenaeum Museum of Architecture and Design, International Architecture Award
2008: Hong Kong Design Centre - Design for Asia Merit Award

Collection
The library presently holds a collection of 1.5 million books, journals and periodicals. School of Transnational Law Legal Research Center (LRC) is located within the library premises. The library currently has over 4000 general seats and serves 8000 visitors per day.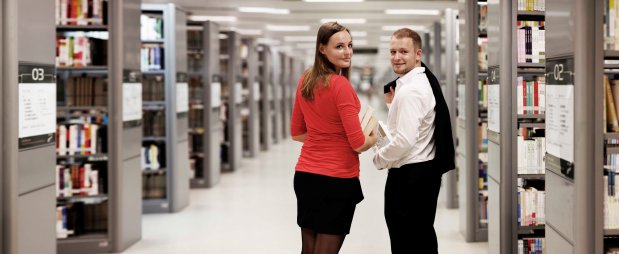 Online Resources
The library offers a plethora of Internet resources to students. These include over 1700 data ports and 210 internet enabled computers for free internet access. The library subscribes to several online journals and databases such as ProQuest-ABI/INFORM, EconLit, Ebrary, MyiLibrary, ScienceDirect-Elsevier, Factiva and provides complete access to American Economic Association journals, Journal of Finance and Harvard Business Review back volumes.The students can access these resources by registering their campus card and creating a library account on the library's website.

Other Resources
The other resources offered by the library include several personal research and discussion rooms, citations and referencing services, printing and copying services, several discussion rooms for group study, a conference hall and 2 training classrooms.

Hours
The hours of the library are:
8:40 am – 10:00 pm Monday-Sunday
10:00 am – 6:00 pm During public holidays
The reading area opens at 7:30 am every day.
More information on the library can be obtained

here.

Shenzhen Library


Peking University Shenzhen is also served by the Shenzhen Library located 30 minutes away from campus. It is the largest library in Shenzhen with over 4 million titles in almost all fields of study. The library also has of a huge collection of online journals and offers citation services for research activities.

The library is spread over six floors and caters to over 10,000 visitors per day. PKU Shenzhen students can apply for a library card using their university identity card and make use of all the library's resources.

For more information click

here.

Directions
From Campus, take Bus 43 to its final stop Window of the World and then subway line 1 to Children's Palace.
Peking University Internet Resources
The Library of Peking University has huge online resources, such as databases, e-books and e-journals, theses and dissertations, multimedia resources...
In order to access these resources, you must set up the VPN network on your computer: consult your department's system administrator.