Our campus is full of food to meet the needs and cravings of our diverse community. There is a wide range of flavors, price points and facilities with high standards for hygiene and food quality to ensure eating remains a daily highlight throughout each member's time at Nanyan.
Also, as part of the University Town of Shenzhen (UTSZ), all of the UTSZ dining facilities are accessible for PKUSZ students and staff.
Canteens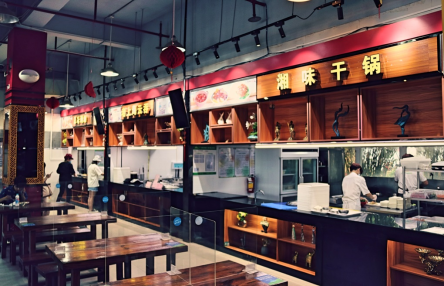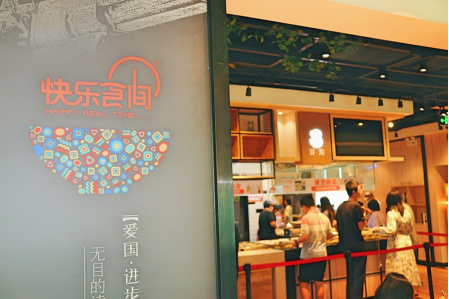 There are two canteens, or general cafeterias, on the PKUSZ campus. Canteen 1 is located in dorm Building 1 and Canteen 2 is located in dorm Building 5. Each canteen has two stories of dining options. The canteens serve breakfast, lunch and dinner at routine blocks of time.They focus on a wide variety of Chinese-style dishes.

Only a campus card or the UTSZ WeChat mini-program (linked to an individual's campus card) can be used to purchase from the canteens. If you are guest to PKU Shenzhen, you should inquire about receiving a guest card for the UTSZ canteens.
Restaurants/Cafés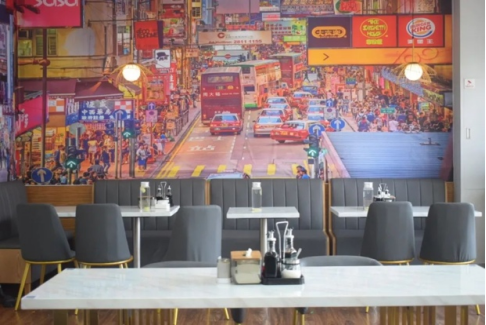 Restaurants and cafes on campus are located in both living and academic building areas. WeChat Pay, AliPay and cash can be used for purchases at the restaurants and cafes and most accept campus card and UTSZ mini-program payments as well.
There are international food options, including global chains, as well as restaurants specializing in local cuisine.
PKUSZ Restaurants and Cafés

l McDonald's
l Starbucks
l HK Style Bistro
l Hua Café
l Halal Noodle Restaurant
l Shang Shufang
There are even more restaurants and cafés located in the UTSZ library and the other campus areas of UTSZ.

Note: There are no cooking facilities for students at PKUSZ or anywhere in UTSZ