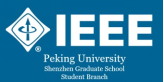 IEEE PKUSZ
IEEE is aimed at cultivating members' scientific literacy and improving their professional skills. It is characterized by sharing and communication. It adheres to the concept of science and technology, and is based on the academic world and faces the global academic, industrial, and public, new problems brought about by new technologies. A comprehensive association of targeted, interdisciplinary communication and collaboration.

Boya Finance Association
A comprehensive association that combines economic and financial cross-industry research, professional ability
development and social activities with the goal of improving member knowledge and service member development, and sharing and communication. 2015-2018 HSBC Business School Outstanding Society, 2013-2019 Shenyan Institute Top Ten Associations, 2018 Shenzhen Institute Leaders Association.

Industrial Development Association
The association adheres to the concept of "disciplinary, inter-disciplinary interaction" and is committed to the cultivation of members' thinking depth and pattern. It has won the title of "Top Ten Community" and "Best Practice Community" in Shenzhen Institute for many years. Awarded the title of "Brand Society" in 2018-2019.
Venture Capital and Private Equity Association
The association focuses on the primary market buyers, focusing on cultivating industry analytical capabilities, featuring the expansion of industry social resources, and focusing on the basic financial literacy of members.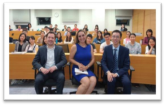 Society of Women in Law
Peking University Legal Professional Women's Association (SWL) is the first student organization in China to focus on legal professional women.

Public Interest Law Foundation
PILF is a group that is based on the Peking University School of International Law and is led by the students of the college to promote the legal practice of students. All funds raised in daily club activities are used to fund international law school students to travel to non-profit organizations and institutions for summer internships, or public welfare law practitioners' loan relief programs. Through various methods and channels, PILF has made unremitting efforts to enhance the legal person's recognition of social welfare law and social responsibility.

Consulting Association of PKUSZ
Founded in 2007, Peking University Management Consulting Association (CAP) is the only professional community focused on management consulting and Internet strategy. It aims to provide members with a professional platform for research, learning and communication growth.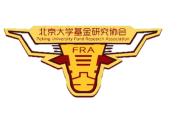 Fund Research Association
The Foundation is dedicated to the research of the secondary market industry, insisting on deep, high-quality, continuous investment and exploration, not sloppy, not impetuous, and stick to its true colors. It has connected many students with industry leaders and has won the favor of major funds and brokers.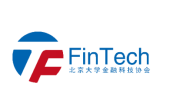 Association for Financial Technology
The Financial Technology Association is based on the new enthusiasm of financial technology, adhering to the tenet of "using technology as a financial empowerment." The association is committed to gradually cultivating the scientific computing ability and industry insight of each member of the association through a series of solid internal trainings, and provides a broad platform for data science enthusiasts to exchange academic resources and resources.

Economics Society of PKU
In the past: classic study, education, learning and interaction, will have nothing. Recently, we have paid more attention to the direction. The backbone of the society has deep understanding and practice for Internet products and Internet entrepreneurship. In addition, we also pay attention to cultural diversity, LGBTQ, film and television, literature, cross-cultural communication, collision of ideas, and meanings. Talk about the current new public space of PHBS, understand yourself, understand others, understand society in the dialogue.

Economic Policy Association
The Economic Policy Association of Peking University is the most influential macroeconomic policy and fixed income research platform of HSBC Business School. The Association adheres to in-depth research on macro-receipt and industry, aiming to cultivate members' economic interpretation ability and policy analysis ability, and lay a solid foundation for the workplace.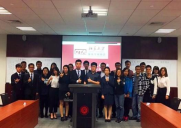 Quantitative Trading Association
Focus on researching quantitative trading strategies to meet the needs of the times. Provide a professional platform for academic exchanges, resource sharing, and personal communication for students who are interested in doing quantitative research related to public offerings, private placements, and brokerages.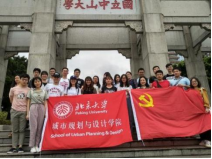 Urban Studies Association
We pay attention to the city, pay attention to life, start to discover the city, understand the city, stop changing life, and live a warm life.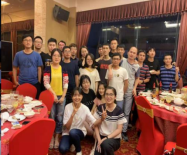 Blockchain Association
A young but creative community, a nascent yet infinitely possible technology, a group of people who love and pursue and are eager to lead the future.
Commercial Relationship Society
Peking University Business Relations Association is committed to building a business social platform, promoting internal resource sharing, creating HSBC brand associations, and nurturing future business elites. If you want to improve your self-image, you will become a goddess of goddess; If you want to master business etiquette, exercise social skills; if you want to pursue quality life, experience noble feelings; we, wait for you here.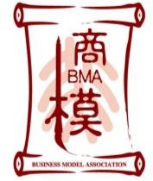 Business Model Association
Peking University Business Model Association (BMA) relies on resources such as Peking University Business Model Research Center and Yuanzhi Research Institute. It is led by Professor Wei Wei, the first person in China's business model, and Mr. Wang Peng, senior partner of Peking University Management Consulting Group. Mr. Shen Minghui, Head of the Internet Group of Evergrande Research Institute, as a mentor in the industry, gathered Tsinghua University to conduct research and exploration of the Chinese business model.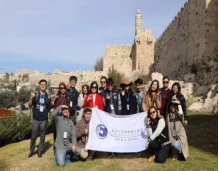 Commercial Bank Association
Nanyan's largest international financial community covers the entire financial industry chain and has a unique international exchange program.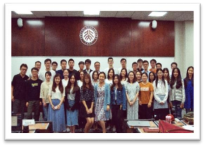 Shenzhen and Hong Kong Economics and Finance Association of PKU
It is the largest comprehensive student association of HSBC Business School with the longest history, the largest scale, the strongest influence, the closest members, and the strongest social resources. The so-called righteousness and elders are deep, and the hometown of the heart and soul is Dagang. Shenzhen and Hong Kong are our harbors. We are each other's boats.

Mathematical Economics Association
The Mathematical Economics Association was established in 2017. The core business of the association is to study the mathematical logic foundation and basic economic history of economic finance, and to study the implementation and numerical methods of specific models.
Investment Bank & Law Firm Association
Founded in 2009, the Investment Banking Association is jointly established by HSBC Business School and the International Law School. It adheres to the principle of compound development of financial law and focuses on the primary and international markets at home and abroad.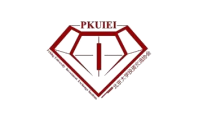 Investment Exchange Institute
The Investment Exchange Association focuses on the training of member investment in actual combat capabilities and provides a platform for learning exchanges, practical training, and networking for members who are interested in investing in the secondary market.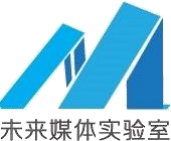 The Future Media Lab
The Future Media Lab is a cutting-edge community focused on emerging media such as the Internet, new media, smart hardware, future technology, and data visualization. It aims to help members understand the hot spots of the times, improve academic thinking and analytical power, and enhance media visualization technology. And docking the top resources in the industry to achieve a comprehensive quality talent training plan.

Asia-Pacific Entrepreneurship Association - Shenzhen
ASES integrates the three schools of UTSZ.It has been awardedthe top ten clubs of the year. ASES trains business leaders.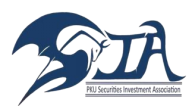 Security Investment Association
With the aim of "researching the securities market and cultivating investment capacity", it focuses on the boutique society of secondary market research.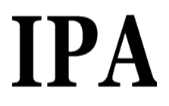 Intellectual Property Association
The IPA is an academic society basedin the Peking University School of Transnational Law. It is aimed at the various departments ofUTSZ and is interested in intellectual property (patents, copyrights, trademarks and unfair competition). Thiswas the first academic professional association of STL and has been selected as one of the "Top Ten Associations" of the Institute."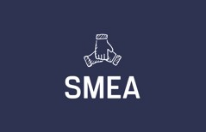 Small and Medium Enterprises Association
Peking University Small and Medium Enterprises Association was established in 2010. The association focuses on emerging industry innovations and hot issues, tracking and sharing industry frontier information, in-depth corporate research, and analyzing company value and growth. With the goal of helping members grow, we focus on helping each member to develop financial foundations and financial knowledge and improve research skills.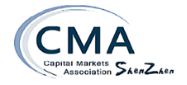 Capital Market Association
Peking University Capital Markets Association (CMA) is a small and sophisticated professional development community focused on the capital market. Since the establishment of the headquarters of Peking University in 2005, CMAhas provided effective help for the professional development of members, to cultivate professional literacy and knowledge skills, and to help members find like-minded professional partners and move toward their goals together.